April 21, 2021
THE ESSENTIALS OF LUXURY IN TECH: INNOVATION
With home still the place to be in early 2021, many consumers are investing in ways to make their living environments more comfortable, convenient, healthy and even a little bit more stylish. So much in fact that high-end home categories including premium household appliances, premium furniture and designer interiors are seeing across the board growth this year.
In a recent survey conducted by the Luxury Institute's Global Luxury Expert Network (GLEN), 56 percent of respondents agreed that high-end home appliances will see a jump in sales throughout 2021, while 68 percent felt the same about the home furnishings market and 96 percent expressed confidence in the continuing growth of the health and wellness sector.1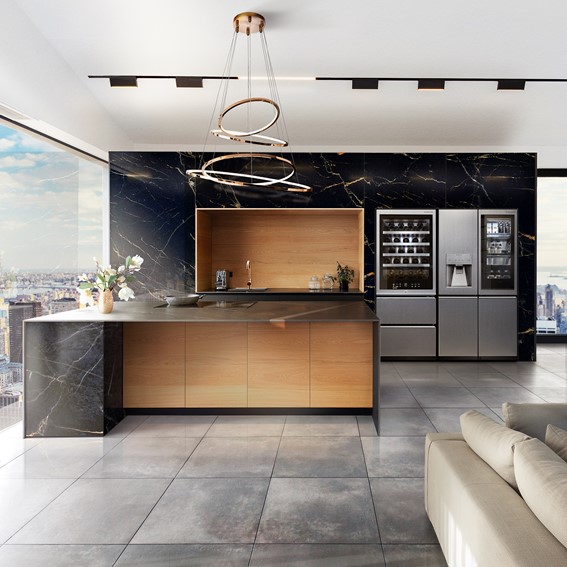 With more time spent at home, consumers are fueling a boom in the home furnishings market as they find more time to curate their own living spaces. It might be argued that this trend is long overdue since who wouldn't agree that homes should be designed by the people who are going to spend the most time in them? And premium furniture brands seem more than happy to embrace innovation while still adhering to their brand heritage and design identity.
Pairing timeless beauty with exclusive technical and design innovations, Italian luxury furniture maker Molteni provides the customization options – and style – that discerning consumers demand. A great example of this is Molteni's tailored wardrobe system which offers a range of material and design choices, including doors with 180-degree hinges, exposed aluminum frames inlaid with four-millimeter-thick crystals and handles made from pewter or clad in eco skin.2
Interior design can reflect current aesthetic trends and the technology as well as the individual tastes and lifestyles of a home's occupants. Since the arrival of the pandemic, many people are choosing materials, fixtures and products for the home not only for reasons of lifestyle-fit, but because they create a more sanitary environment.
Several brands including Kohler and Marazzi have introduced solutions for a healthier, more hygienic living space to meet growing consumer demand. Kohler introduced a collection of touchless and voice-activated kitchen faucets compatible with Alexa and Google and toilets with hands-free flushing, to reduce the chances of spreading germs.3 Italian tile manufacturer Marazzi introduced antibacterial Carácter tiles with antibacterial properties.
LG is also seeing strong interest in its luxury lifestyle products under the LG SIGNATURE brand. A perfect example is LG SIGNATURE Wine Cellar with InstaViewTM technology. With wine sales up during the pandemic, this might just be the perfect home furnishing for vino lovers to store different wine varieties in precisely-controlled, customizable climate zones for their viewing pleasure without opening the door – which would disturb the consistent temperature – with a simple knock.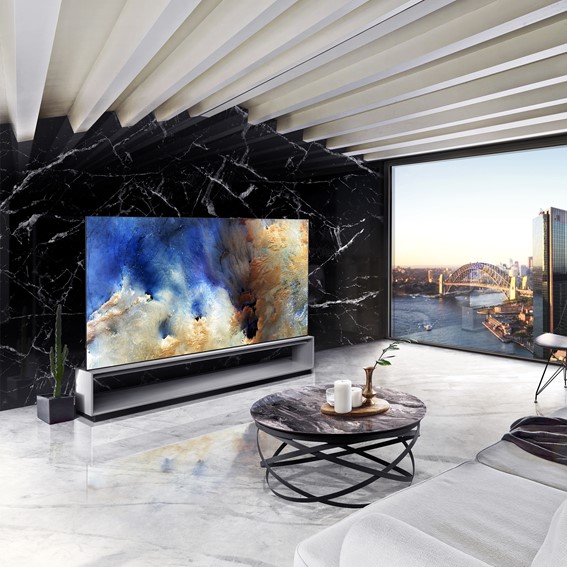 LG SIGNATURE honors the essence of each product it makes, elevating both functionality and aesthetics with state-of-the-art technology and distinctive, minimalist design. Cue LG SIGNATURE OLED R, the world's first rollable TV that movie lovers will want to choose over the cinema. The TV's 65-inch flexible OLED display delivers supreme picture quality and creates new design possibilities and spatial freedom by disappearing from view when not in use. LG's revolutionary TV offers three compelling modes – Full View, Line View and Zero View – where the amount of visible screen changes to suit the content or the situation.
Empowered with advanced technology, stylish design, and hygiene-promoting features, the today's luxury products represent innovation at its finest. The new wave of home-living solutions, like those from LG SIGNATURE, are making life infinitely more comfortable and elegant in the stay-at-home era.
# # #
1 Luxury Institute: Top-Tier Luxury Experts' Forecast for the Luxury Industry in 2021, PR Newswire, Oct. 1, 2020.
2 Designer Wardrobes Modern Contemporary Design | Molteni&C.
3 KOHLER Expands Smart Home Collection at CES 2021, Emphasizes Wellbeing and Touchless Experiences for Kitchen and Bath, PR Newswire, Jan. 11, 2021.