April 30, 2021
MAKING THE MOST OF YOUR LAPTOP IN LESS MOBILE TIMES
A day in life of most people now revolves around video calls, virtual classes and online games. This means owning the perfect laptop has never been more important, since we use them all day long for work, play, socializing and everything in between.
For everyday use, it doesn't get much better than a portable computer, but getting the right hardware and knowing how to get the most out of them are crucial to getting through the day stress-free. Here are five ways your laptop can help out during periods of social-distancing, and why LG gram is ideal for getting you to where you want to be – without actually being there yourself.
Live Performances At Home
New Zealand band Six60 recently performed in front of a 50,000-strong crowd at Eden Park rugby stadium in Auckland, making headlines as the largest concert in the world since the pandemic began. Millions more enjoyed the show on a screen. With a multitude of streaming platforms available today, all you really need is a laptop that delivers immersive multimedia experiences that make you feel like you're there in person, and a large display always rules supreme when it comes to bringing streams to life.
The LG gram uses a tall 16:10 aspect ratio boasting a high resolution to help users tackle every daily task with ease. Whether you're watching videos online, surfing the web or handling your work away from the office, the LG gram range has you covered.
Connecting From Home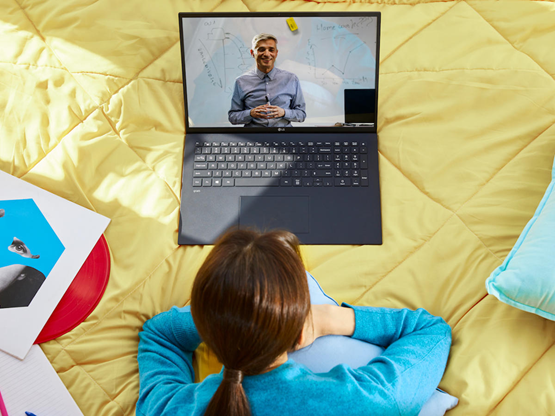 Who would have thought a video call would become the primary form of communication with our loved ones and colleagues for millions? With video conferencing tools now essential for work and socializing, more screen real estate that allows us to do more things at once is a necessity.
With its wider screen, LG gram allows users to watch presentations while searching the web or taking notes through split screen mode, with everything still clearly visible. In short, multitasking during work meetings helps us be more productive on the job, saving time and effort that could be better spent elsewhere.
Home Education And Upskilling
More home time creates the opportunity to pick up new skills or hobbies, and having a state-of-the-art laptop on hand certainly makes it easier to do just that. If you're looking to try new things, a laptop with a high resolution is a great place to start. It'll make instructions easier to read, methods easier to follow and more information visible at once.
That's great if you don't want the awkwardness of flipping between tabs. Even better if your laptop is slim, light and robust because you can move around with your machine should housemates or family members interrupt and break your concentration.
Easy Photo And Video Editing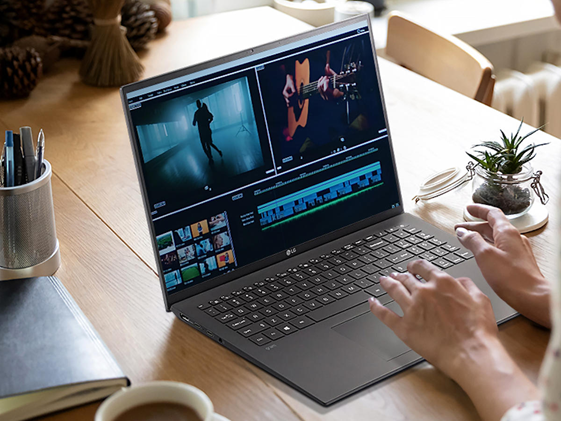 If you're like most people, your use of social media has skyrocketed since a year ago in an attempt to stay connected to the people we care about most. The best way to keep family and friends involved in our lives is by sharing daily photo and video updates that show all the mind-numbingly boring things we did today that they simply can't live without.
Photo and video editing tools certainly have a learning curve but the very best laptops can help you make the most of your multimedia apps. This is where laptops with wider screens and 16:10 aspect ratios can make a real difference, the extra display space perfect for showing media-editing timelines or multi-tasking across different apps. Color accuracy is a must too.
Catch Up On Favorite Shows
To pass the time, people are catching up on the films and TV boxsets they've always wanted to watch but never had the time. Laptops provide us with a portable TV screen we can use to watch new and old content anywhere, so whether you're cooking in the kitchen, chilling in the garden or need something to fall asleep to, there's always a screen close by.
A display with a wide color gamut makes colors pop and naturally the larger the screen the more absorbing the media, so think about an aspect ratio that gives you more room to play with. Of course, a laptop opens up more places where you can consume your content, whether you're on a train, plane or a long road trip. And LG gram's long-lasting battery life means you'll be set for hours without running out of power.
Not All Upgrades Are The Same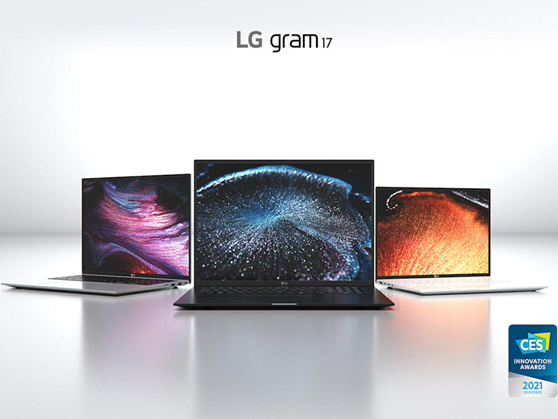 There are now more reasons to upgrade your laptop and the latest LG gram devices boast slim and lightweight designs, meaning performance doesn't have to come at the expense of portability. The laptop range is surprisingly powerful too, with Intel 11th Gen CPU internals and excellent high-resolution displays that utilize a brilliant, non-conventional 16:10 aspect ratio. Now available in 14, 16 and 17 inches, the new and impressive LG gram lineup offers fantastic screen quality with powerful components, unbelievable battery life and a convenient light design.
# # #