January 8, 2021
GIVING THE GIFT OF SIGHT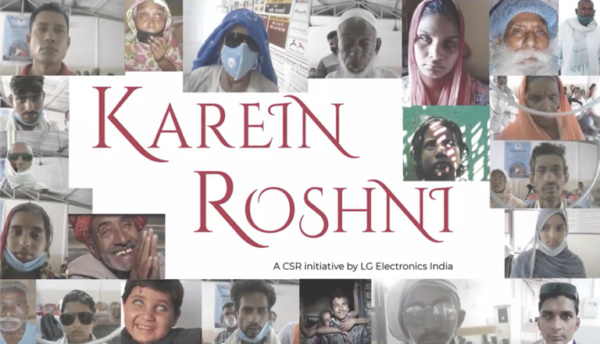 Visual impairment can affect one's quality of life in countless ways. In India, blindness and vision loss impact around 4.8 million people1 of which approximately 350,000 suffer from some form of corneal disease.2 A major cause of blindness worldwide, corneal diseases have long had a disproportionate impact on India's poorer rural communities where the high cost of treatment is beyond the means of most.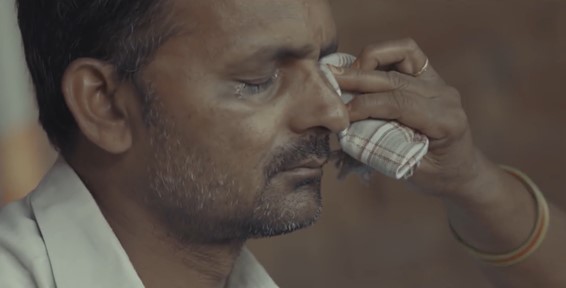 Committed to making life better for all, LG Electronics has been working with one of the most respected eye hospitals in India to provide those in need with corneal grafts and transplants – the only effective means of treating corneal blindness. Through its Karein Roshni (meaning "to bring light") initiative, LG's partnership with Dr. Shroff's Charity Eye Hospital and the Sankara Eye Foundation (SEF) has so far resulted in 1,000 successful cataract surgeries and 800 more for people unable to afford the high cost of the procedure.
LG has been sponsoring eye operations for people who cannot afford them since 2017. Dr. Shroff's Charity Eye Hospital is highly respected throughout the country and has been helping patients from across north India for more than a century. SEF, a not-for-profit organization with a strong commitment towards curable blindness, has set up 10 Super Speciality Sankara Eye Hospitals across 7 states of the country.
"Corneal blindness has become the second-leading cause, after cataracts, of serious loss of vision, and we're seeing up to 25,000 new cases every year," said hospital executive director Dr. Umang Mathur. "We are very thankful to LG for its generous support in sponsoring eye surgery for people who could not otherwise pay for it."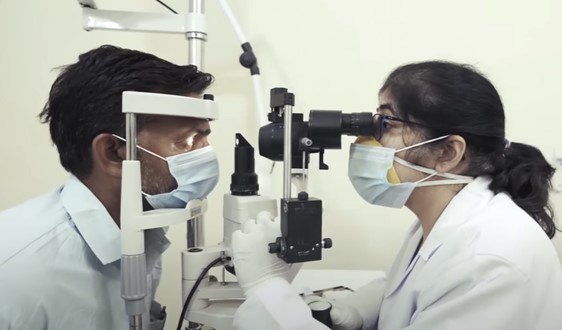 One of the reasons behind the increase of corneal blindness in India is the lack of access to proper medical care in the country's more remote regions. Other contributing factors are the lack of cornea donors, the cost of surgery and of maintaining the necessary infrastructure for keeping corneas viable for transplant, and the fact that many times, sight problems go undiagnosed until it is too late.
Through this partnership, LG India has already had a positive impact on the lives of many Indians, including Anil, a farmer from the Bulandshehar district in Uttar Pradesh. Anil nearly lost his livelihood and his ability to care for his family when his vision failed due to corneal disease. But thanks to LG's Karein Roshni program, he was able to get the operation he needed, regain his sight and return to working the land and providing for his loved ones.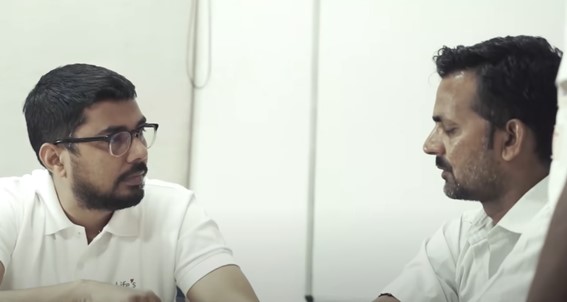 "I am and will always be grateful to LG for bringing the gift of vision back into my life, and for helping so many others like me," Anil said.
LG India has shared Anil's uplifting story as part of its efforts to raise awareness of the issue of corneal disease and to mobilize people to lend their support. In a video that has already amassed more than two million views, Anil talks about the time he first noticed something was wrong, the dark days when his vision loss almost took everything from him, receiving treatment at Dr. Shroff's hospital and getting his sight, and his life, back again.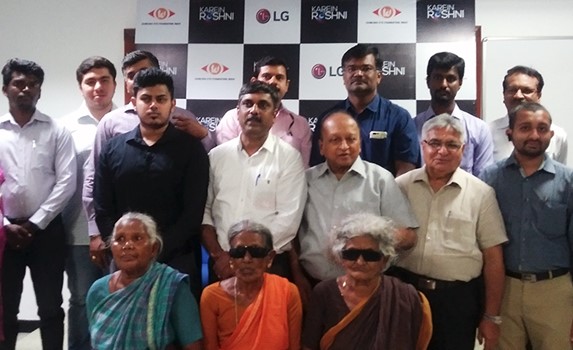 Lending a hand where it is needed most is an intrinsic part of LG's culture and its ongoing mission to ensure that "Life's Good" for everyone. Through Karein Roshni, LG India is helping to provide visually-impaired citizens with the care they need, bringing light back into their world, and with it, the hope for a better future.
By LG India Staff
# # #
1 Source: National Blindness and Visually Impaired Survey (2019), https://www.civilserviceindia.com/current-affairs/articles/national-blindness-and-visual-impairment-survey-2019/212 
2 Source: Dr. Shroff Charity Eye Hospital